AAUW York has canceled its May 12 program and all May and June activities, out of concern for our members and our community and following AAUW National's directive during the current pandemic.
On the Hill! 2017 AAUW Lobby Day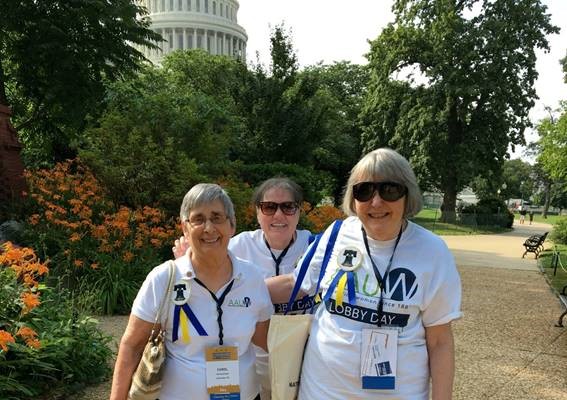 Carol Heinzelman, Diane Hain (from Hershey) and Betty Hooker on Capital Hill in Washington, D.C.
---
York Branch AAUW's
Graduate Scholarship
Winner 2018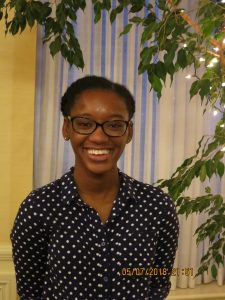 The young women who apply for the scholarships are outstanding.  For example, the 2018 graduate scholarship winner was Jazmin Nixon Cartwright.  Our graduate scholarship enabled her to complete a summer course and allowed her to graduate with an MA in Public Policy and Administration last December from Northwestern University.  Jazmin's G.P.A. was 3.98.  She is employed by Carnegie Mellon University.
---
2017-18 AAUW York Branch New Board Members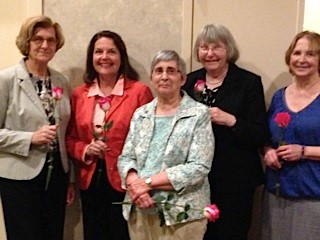 Pictured from left to right are Flo Kachurak and Kay Roddy, Membership Co-VP's, Carol Heinzelman President, Betty Hooker, Secretary, and Phyllis Sword, Assistant financial Officer.
---
The Simple Truth about the Gender Pay Gap
You've probably heard that men are paid more than women are paid over their lifetimes. But what does that mean? Are women paid less because they choose lower-paying jobs? Is it because more women work part time than men do? Or is it because women have more care giving responsibilities? And what, exactly, does gender bias have to do with paychecks?
AAUW's The Simple Truth about the Gender Pay Gap succinctly addresses these issues by going beyond the widely reported 80 percent statistic.
Read more.
---
Know Your Rights: Sexual Harassment and Sexual Assault under Title IX
Title IX of the Education Amendments of 1972 is a comprehensive federal law that prohibits sex discrimination in education. It covers women and men, girls and boys, and staff and students in any educational institution or program that receives federal funds. Local school districts, colleges and universities, for-profit schools, career and technical education agencies, libraries, and museums are all covered under Title IX.
Read more
---
AAUW Work Smart Salary Negotiation Trainings Now Available Across the U.S.
The AAUW Work Smart salary negotiation program that helps women hammer away at the gender wage gap will have greater reach this Equal Pay Day, due in large part to frustration with the status quo. Left on its own, the gender wage gap won't close for another 135 years, which is unacceptable and explains why numerous cities are collaborating with AAUW.
AAUW Work Smart has expanded beyond Boston, where it first launched just two years ago, to Washington, D.C.; Tempe, Arizona; and Long Beach, California.. Read more